home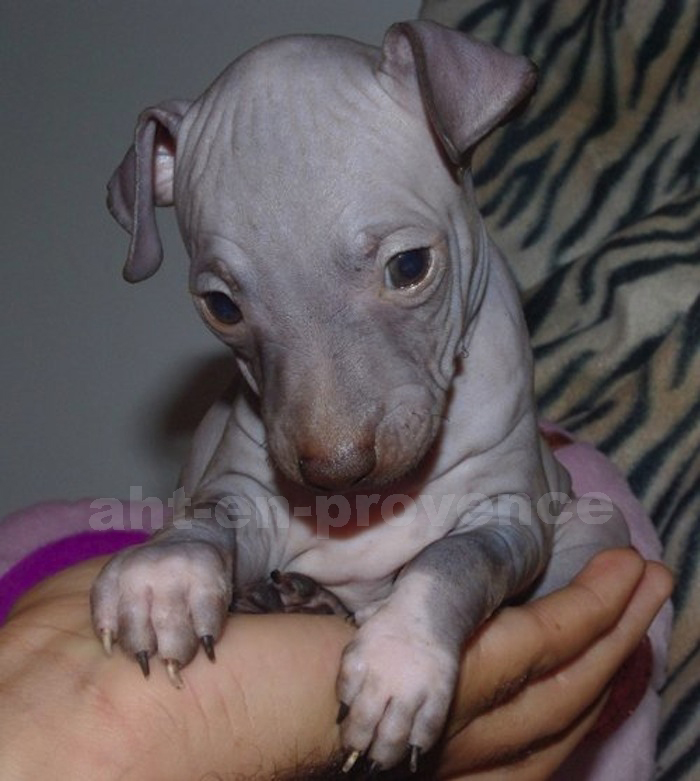 Welcome to our dear visitors, my name is SHEMS, I am an American Hairless Terrier or AHT.
Yes I'm naked ! My skin is soft and chocolate colored, becoming tanned under the hot sun of Provence, where I live with my family.

AHT-en-Provence (affix BACCARAHT) will breed only seldom, but we will try and produce fine dogs in type, health and character - so we hope in our small way to contribute to this breed's bright future in France & Europe ;)
Please check for our currant litter !