ADSKAYA GONCHAYA CIRSEYA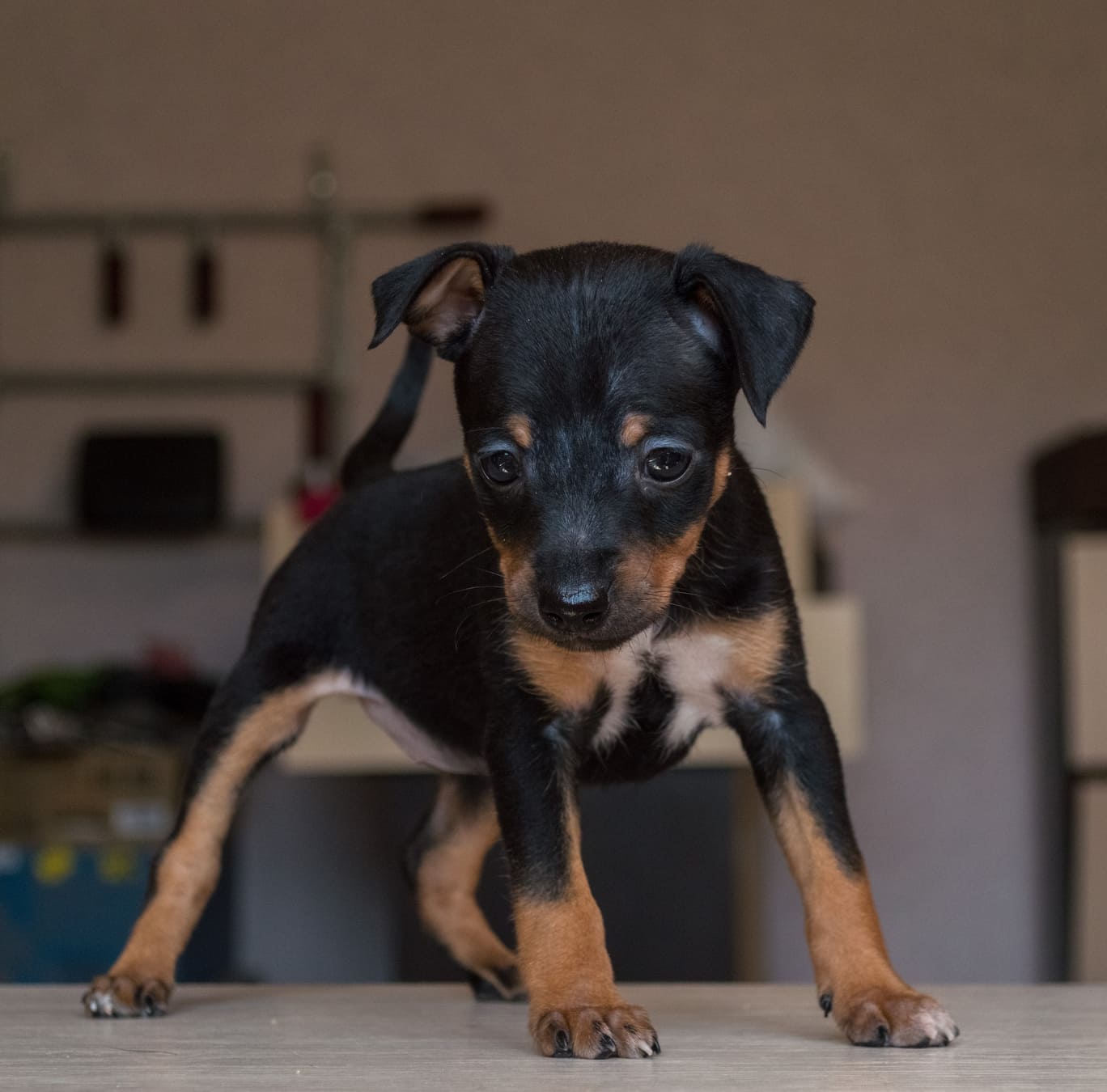 Dobre dien, vous avez vu, je suis poilue ! Mais je suis quand même un American Hairless Terrier, car je porte le gène nu transmis par mon père. Je m'appelle Cirseya et je viens tout droit de Crimée, pour la plus grande fierté des élevages BACCARAHT et FAMOUS HEROES, qui sont mes copropriétaires.
Je vis avec Amélie en Lorraine.
Cirseya dispose d'un pedigree ukrainien et un pedigree AKC, elle est testée indemne de la DM, et est indemne de la PLL et la PRA-prcd par ses parents.

Dobre dien, I am coated but still an AHT, carrying the hairless gene transmetted by my father !
My name is Cirseya, I arrived in 2019 from Crimea to meet my French parents, BACCARAHT & FAMOUS HEROES kennels in co-ownership.
Cirseya has an ukrainian and an AKC pedigree.
She is PLL, PRA-prcd clear by parentage, and tested DM clear.
Cliquer pour voir son élevage d'origine / Click to view her breeding kennel : Adskaya Gonchaya.
Pedigree :